Elodie Rey, Jérôme Déjardin
Introduction
A successful PICh experiment requires the use of special probes which bind to the locus of interest with high stability and specificity. PICh probes are not commercially available, or may require custom synthesis by Exiqon, the inventor and owner of the LNA (Locked Nucleic acid) patent. Conventional DNA based FISH probes, such as the ones obtained by nick translation, may not be suitable for PICh, as we think (and know) their binding to the target is not stable enough to maintain sufficient material bound during the course of the purification. PICh probes typically contain a mixture of DNA and LNA residues, a very long spacer and desthiobiotin. The positions and content of LNA residues in the probe do not obey specific rules, however we are always designing our probes as follows: […]
PDF version
Elodie Rey, Jérôme Déjardin
Institute of Human Genetics. CNRS UPR1142 / 141 rue de la Cardonille. 34000 MONTPELLIER FRANCE
Corresponding author: Elodie Rey
Email feedback to: elodie.sahinovic@igh.cnrs.fr
Proteomics of isolated chromatin segments (PICh) on human telomeres (Prot 52)
Paulina Marzec, Jérôme Déjardin
Introduction
Proteomics of isolated chromatin segments (PICh) is a powerful method of repetitive chromatin isolation that allows identifying proteins associated to specific genomic loci. Purification is based on nucleic acid probe hybridization to the DNA moieties present in formaldehyde-crosslinked chromatin. Hybridized chromatin is captured on magnetic beads, eluted and bound proteins can be identified by mass spectrometry. In order to increase the stability of the probe-chromatin interaction, Locked Nucleid Acids (LNA) containing oligos are used. LNA probes have higher melting temperature than DNA probes of the same sequence. This facilitates strong interactions with DNA and stabilizes probe invasion. Between the LNA probe and the immobilization tag there is a long spacer that reduces steric hindrance effects. Desthiobiotin is used as the immobilization tag. Desthiobiotin has weaker affinity to streptavidin (Kd~10-12 M) which allows a competitive gentle elution from streptavidin beads with regular biotin (Kd~10-14 M). […]
PDF version
Institute of Human Genetics. CNRS UPR1142. 141 rue de la Cardonille. 34000 MONTPELLIER, FRANCE.
Corresponding author: Paulina Marzec
Email feedback to: paulina.marzec@igh.cnrs.fr
DNA methyltransferase-based single-molecule (MAPit) assay for mapping protein-DNA interactions in vitro (Prot 45)
Santhi Pondugula1, Vamsi K. Gangaraju2,3, Blaine Bartholomew2, and Michael P.Kladde1
Introduction
Analysis of protein-DNA interactions in the context of chromatin is pivotal for understanding the complex structure and functions of eukaryotic genomes. Packaging DNA with histones into nucleosomes impedes the binding of most trans-acting factors requiring access to their specific target sites. Alteration of nucleosome structure and organization is therefore a central feature of gene regulation. Factors gain access to their target sites when the intrinsically dynamic nucleosomes preferentially expose DNA sequences at the nucleosome termini by a process termed site exposure (Polach and Widom, 1995, 1996). In addition, nucleosome-mediated repression is relieved by multi-protein chromatin remodeling complexes that disrupt nucleosomal structure in an ATP-dependent manner. Nucleosomes are reorganized either by remodeler-directed repositioning, disassembly and/or exchange of H2A-H2B dimers for histone variants (Längst and Becker, 2004; Saha et al., 2006). […]
PDF version
1 Department of Biochemistry and Molecular Biology and UF Shands Cancer Center Program in Cancer Genetics, Epigenetics and Tumor Virology, University of Florida College of Medicine, 1376 Mowry Road, Box 103633, Gainesville, Florida 32610-3633
2 Department of Biochemistry and Molecular Biology, 1245 Lincoln Drive, Neckers 229, Southern Illinois School of Medicine, Carbondale, Illinois 62901-4413
3 Present address: Yale Stem Cell Institute, 10 Amistad Street, Room 220, New Haven, Connecticut 06509, USA
In vitro reconstitution of nucleosome arrays with a stoichiometric content of histone octamer and linker histone (Prot 42)
Andrew Routh, and Daniela Rhodes
Introduction
Whilst great insights into the structure and properties of chromatin have been gained using chromatin samples extracted from native sources, analyses of such material have limitations because of their inherent heterogeneity. Native chromatin samples contain an ensemble of different core histones, linker histones and their variants, and other chromatin-associated proteins, all of which are adorned by a plethora of post-translational modifications. The DNA from these sources is also highly variable, prescribing varying and irregular nucleosome repeat lengths. Indeed, this heterogeneity is a consequence of the critical role that chromatin plays in the regulation of DNA transcription and replication, where local chromatin environments are tailored to suit the particular needs of a given DNA locus […]
PDF version
Andrew Routh, and Daniela Rhodes
MRC Laboratory of Molecular Biology – Hills Road, UK
Nucleosome mobilization assay (Prot 24)
Karim Bouazoune
Introduction
The organization of eukaryotic genomes into nucleosome arrays restricts DNA sequence accessibility to many nuclear factors. Thus most DNA-based processes require opening (or "re-closing") of these arrays. One major class of enzymes, the "chromatin/nucleosome remodeling" factors, uses ATP hydrolysis to alter the canonical histone-DNA contacts. The term "nucleosome remodeling" can be defined and monitored in different ways (Flaus and Owen-Hughes, 2004). The simplest configuration to study one aspect of nucleosome remodeling is to use a purely reconstituted system consisting of mononucleosomes and an ATP-dependent nucleosome remodeler in the so-called "nucleosome sliding" or "nucleosome mobilization" assay. This technique was initially developed by Carl Wu and Peter Becker laboratories (Hamiche et al., 1999; Langst et al., 1999) by taking advantage of two nucleosome properties: Nucleosomal histones can moderately move on DNA under rather mild temperature and salt conditions (Beard, 1978; Meersseman et al., 1991; Pennings et al., 1991) and nucleosomes reconstituted on a short DNA fragment can adopt multiple positions that can be separated by native gel electrophoresis (Linxweiler and Horz, 1984; Pennings et al., 1991). […]
Karim Bouazoune
Massachusetts General Hospital – Department of Molecular Biology – Harvard Medical School, Department of Genetics – 185 Cambridge Street – Boston, MA 02114, USA
Site-directed hydroxy radical mapping of nucleosome positions in vitro (Prot 21)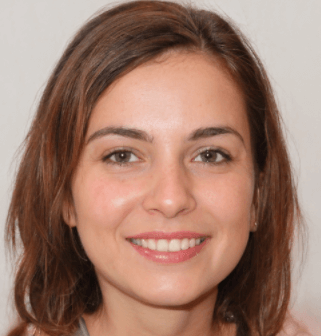 Sandra is an excellent expert in the fields of health, beauty and medicine. Besides Nanoreg, she writes reviews and guides for many other notable portals. She was able to prove her expertise as an expert in public tests.