Frequent words
chromosomes genetics epigenetics life cell curie epigenesys network regulation cancer science genome development genetic proteins cellsgene paris kingdom united molecular genes epigenetic chromatin process institut department human computational nucleus
Latest asked questions
Do methyl groups that are attached to DNA get copied in DNA replication?

Yes they do! And this ability of methyl groups to be copied at each round of DNA replication is what makes DNA methylation "epigenetics": the information carried by these methyl groups is…

Read More…

How do epigenetics bypass reprogamming on imprinted genes?

Well, it depends on which "reprogramming" you think. There are two waves of reprogramming occurring in mammals: one in the precursors of the future oocytes and spermatozoa (germline reprogramming)…

Read More…
Science clips for the public
Some videos are only available in french: display all video as well as in French language.
Geneviève Almouzni presents EpiGeneSys
Watch this video of EpiGeneSys coordinator Geneviève Almouzni, director of the Research centre at the Institut Curie, speaking about network achievements and plans for the future. It was recorded for the Conference EPIGENomics and Health Care Policy: Challenges and Opportunities, December 1-3, 2014 in Milan.
View Video
Leonie Rigrose – Epigenetics: myths,mysteries and molecule
View Video
John Gurdon speaks to BBC Radio 4
From BBC Radio 4, hear John Gurdon talk about his work on cloning frogs, and where it might lead.
View Video
Inagural Lecture video
Find here the Inagural Lecture video of Edith Heard, given on December 13th, 2012 at the College de France on "Epigenetics and Cellular Memory".
View Video
Epigenetic work wins the Nobel Prize in Medicine or Physiology
Watch the Nobel Prize winner, Sir John Gurdon, speak about winning the prize and about his revolutionary work on nuclear reprogramming.
View Video
The 52′ documentary film « The hidden life of our genes », written and directed by Hervé Nisic, produced by Pierre-François Decouflé (Heliox Films) with the support of the 7th framework research programme of the European Union, has won the best film award at the International Life Sciences Film Festival of Praha.
View Video
Epigenetics, explained (from the BBC)
Best video explanation we've seen of epigenetics and its implications for human health, outlined in simple, understandable terms. From the BBC.
View Video
8th Annual Epigenetics Course held at Institut Curie in March of 2012
32 Masters and PhD students from all over Europe, many of them from EpiGeneSys labs, came to Paris to take part in the 8th edition of the popular course at the Institute Curie. For a whole week the participants attended scientific lectures, both didactic and presenting the latest research, listened to talks on topics such as the peer review process or how to optimize the chances for publication, […]
View Video
EpiGeneSys – shaping the future of epigenetics research in Europe
" Its becoming clear that systems biology is something that epigenetics is going to have to get a handle on " – Edith Heard, Group Leader, Institut Curie, Paris, France
View Video
Powered By ChronoConnectivity – ChronoEngine.com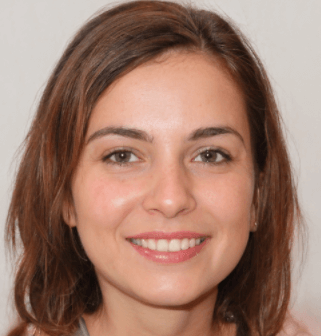 Sandra is an excellent expert in the fields of health, beauty and medicine. Besides Nanoreg, she writes reviews and guides for many other notable portals. She was able to prove her expertise as an expert in public tests.